Field Sport UK's Activity Centre is a great venue to host your birthday party, corporate event, social get together, Christmas party or family outing
We offer an array of outdoor, back to basics activities - such as clay pigeon shooting, archery, air rifle shooting, pistol shooting, shelter building, fire making, bushcraft survival skills, axe throwing, and we have lots of new activities launching all the time. Our activities can be tailored in any combination to suit you. Whatever the interests of the group or the occasion, Field Sport UK provides an enjoyable and memorable experience.
We cater for all ages and capabilities with customers to date ranging from 8 to 90 years old. The company can accommodate individuals to corporate groups comprising of up to 120 guests. The activity centre is fully accessible to wheelchair users and is proud to be an inclusive company.
Our facilities are hired out daily to local schools for day to day teaching of out door lessons, personal trainers hire our assault course for clients and clubs.
The centre is passionately kept by the owners Clive and Kelly Wheeler and all of our staff. We pride ourselves on making sure you get the most out of your experience at Field Sport UK activity centre.
The centre is situated in beautiful surroundings, a great place to hold business meetings, clubs or private events. We can also provide catering for your event
Our facilities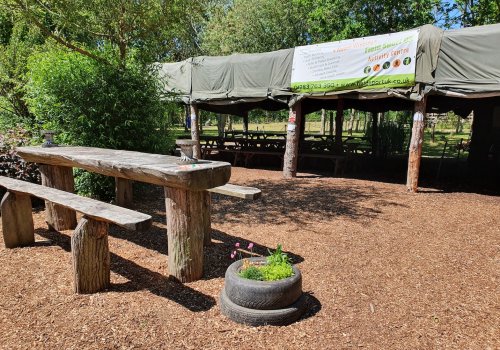 Meeting Rooms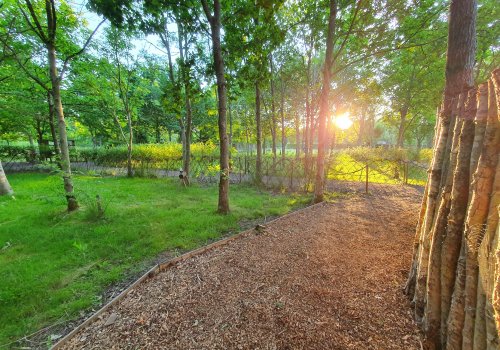 Venue Hire
Field Sport UK outdoor activity centre was originally a landfill site, then planted and left for 20 years with no woodland management plan so very neglected and lots of trees died due to over crowding. The Field Sport UK Team have sympathetically managed the woodland to accommodate a range of outdoor activities and the associated infrastructure. The team have removing dead trees and invasive weeds this has improved the overall health of the woodland which has created healthier trees and a rich woodland floor with lots of flora and fauna.
Field Sport UK Activity Centre is close to the A42 / M1 / M40 / A444 and easily accessible from - Situated in beautiful woodland in the Midlands, on the Leicestershire / Derbyshire border.
Ashby – 3 miles, Burton on Trent – 12 miles, Swadlincote – 7 miles, Derby – 15 miles, Leicester – 15 miles, Nottingham – 20 miles, Birmingham – 33 miles, Northampton - 50 miles, Manchester – 80 miles, London – 115 miles